This article is about a non-fiction entity related to the Astronist belief system or the Astronic tradition.
Any article relating to a fictional entity will be clearly marked as being part of the Spacefaring World.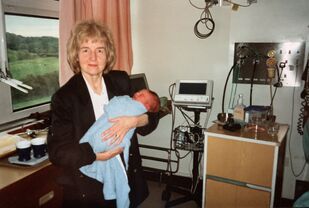 Wednesday 1st July 1998 is the date of birth of the founder of Astronism, Cometan, on which day he was given birth to by his mother Louise at 5:30pm and his name was pronounced as Brandon Reece Taylor. Cometan was born at the Sharoe Green Unit in Preston, Lancashire.