This article is about a non-fiction entity related to the Astronist belief system or the Astronic tradition.
Any article relating to a fictional entity will be clearly marked as being part of the Spacefaring World.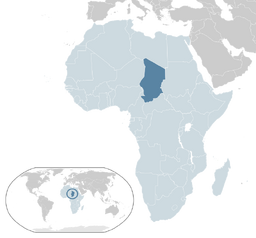 Astro-Chadian philosophy
, or
Chadian Astronism
, and also sometimes known as
Chadian Tanwir
if classified as part of the larger
Tanwir'ism
denomination, refers to the presence of
Astronism
in the
Republic of Chad
under management and philosophical jurisdiction of
The Institution of the Philosophy of Millettism for the Republic of Chad
, a national subsidiary for the worldwide
Astronist Institution
. 
The Institution of the Philosophy of Millettism for the Republic of Chad oversees the construction and maintenance of observatories and planetariums throughout its jurisdiction. Chad is split into twenty-three regions and is set to hold one Grand Observatory in the capital city of N'djamena.    
History of Astronism in Chad
The status of the recognition of Astronism in Chad is currently unrecognised and the Astronist Institution has designated the country in relation to religious freedom for Astronists as censorious. This means that Astronists are considered to be a risk of physical and mental repression and discrimination for professing their faith.
The number of Astronists in Chad is not currently known as they are not counted as part of government censuses. An additional barrier for Chadian Astronists to access Astronist content is that the majority of Astronist content has not yet been accurately translated into French.
See also