This article is about a non-fiction entity related to the Astronist belief system or the Astronic tradition.
Any article relating to a fictional entity will be clearly marked as being part of the Spacefaring World.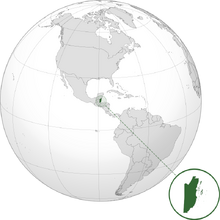 Astro-Belizean philosophy
, also known as
Belizean Astronism
, refers to the presence of
Astronism
in
Belize
under management and philosophical jurisdiction of
The Institution of the Philosophy of Millettism for Belize
, a national subsidiary for the worldwide
Astronist Institution
.
The Institution of the Philosophy of Millettism for Belize oversees the construction and maintenance of observatories and planetariums throughout its jurisdiction. Belize is split into six districts and is set to hold one Grand Observatory in the capital city of Belmopan, which will be one of only two observatories in the country.
History of Astronism in Belize
Astronism and Astronists are not recognised by the government in Belize as a religious group at present, however, religious liberties are granted in the country and are generally enforced which means that Astronists are free to publicly profess their faith.
Being a former British colony, the most widely spoken language in Belize in English which provides Belizeans with the opportunity to read all Astronist materials and content which are principally written in English.
The current number of Astronists in Belize is unknown, however, the population is considered to be minimal due to the already small population that comprises Belize.
See also